Contact
Feel free to contact me if you have any questions. I will answer as soon as possible, usually within 3 days.
E-mail: hej@lenasvalforshedin.se
These days I do not take on any commission at all, I spend almost all my time at my current day job in communication/web/print. But I do sell my art thru online print shops.
Facebook
Follow me on Facebook: Lena Svalfors Hedin – illustration and get news about drawings and more.
LinkedIn
Lena Svalfors Hedin LinkedIn
Follow my blog!
Updated Feedly link 2021! You can also follow my blog with other news readers, use this RSS-feed for my blog posts in english: https://lenasvalforshedin.se/en/feed/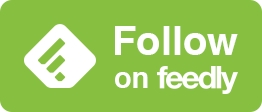 ---
Leave a message
By sending my message I consent to my contact details being stored by this web site and used to contact me.